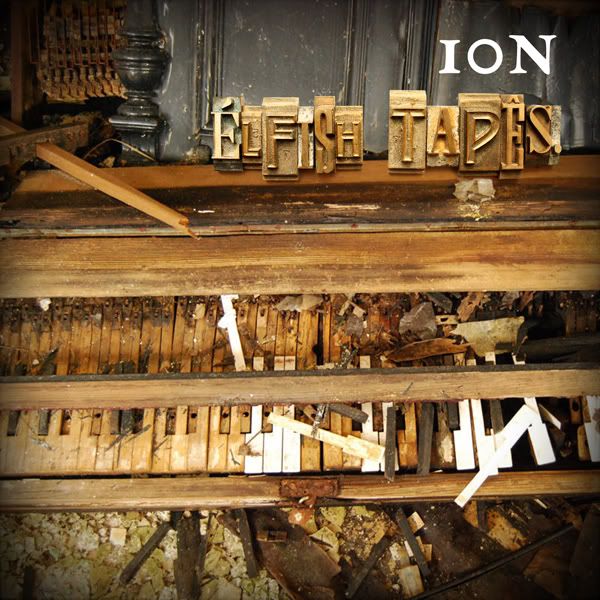 ION is a Greek artist, active in the Athens underground scene for more than 20 years now. In the mid 1980's he played bass for dark electro post-punk band Rehearsed Dreams, who released a full-legth album on the seminal Creep label in 1985. After some years living in Sweden, in 1992, along with fellow musician Makis Faros he set up Elfish record label. The two of them also formed Raw, an electronic duo that managed to record three albums (the third remains unreleased).
The "Elfish tapes" project started last spring. It was recorded and produced, as scheduled, within the limits of one year. It is a 14 track album opening the "Elfish circle" trilogy, including collaborations with Spyros Faros, May Roosevelt, Ilias Katelanos & Phaedra Vokali. Each track will be accompanied with its dedicated video by Aggeliki Vrettou.
The "Elfish tapes" album will be initially released on Saturday, 27th of March as a free file /MP3 download from
this blog
.
A limited edition release of the audio/visual product is scheduled for a later date of this year.
Ion – Elfish Tapes
Words & music: Giannis Papaioannou
Voices & French translation: Phaedra Vokali
E-bow guitars on Abattoir: Spiros Faros
Theremin on Lazareta: May Roosevelt
Electric guitars on Rebirth & album mastering: Ilias Katelanos
Video: Aggeliki Vrettou
Cover photograph: Alexis Papaioannou
Design & typography: Manos Daskalakis
Ion – Elfish Tapes by Giannis Papaioannou is licensed under a Creative Commons Attribution-Noncommercial-No Derivative Works 3.0 United States License.
Based on a work at nocamera.wordpress.com.